Hi Concrete Pumpers of the world,
We are Paul & Natasha Tyrrell, we have spent the last 10 years working on Software to help small and large Concrete Pumping businesses solve some really common headaches. Have you ever found yourself just flooded by phone calls and SMS every day. You feel like you are under your business and stuck doing day to day stuff, when you know you should be operating like a business man/woman and working on your business. Have you found any of these things happening to you and your team.
Headaches
Over booked days – with triple booked jobs
Operators and linesman turning up to the wrong place, or not turning up at all.
Customer's aren't ready when you rock up to site.
Your best customer mad at you for forgetting about their job.
Pricing messed up on an Invoice, because pricing in Pumping is sooo complex.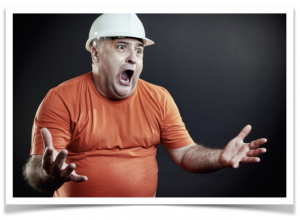 This is typical of small and large Concrete Pumping business, because when you are a great Pump Operator and people person, when you know Concrete Pumping like a machine, you can get concrete from A to B anywhere, you probably struggle with the systems side of business. You probably struggle with being the Business Man/Woman you want to be. Because that is a different skill set.
Our Mission is to help Concrete Pump businesses, get their Systems right, get the owners working on the business not in it. What would it mean if you could
We help you achieve this
Save 30 minutes per job in Admin
Give you the owner a spare 1 hour every day to work on these sort of things instead of fighting fires (unless you volunteer to the CFA).

Calling and developing your relationships with your key customers
Training your Staff and building your Team Culture
Calling new prospects and building partnerships
Capturing the way you want your business to run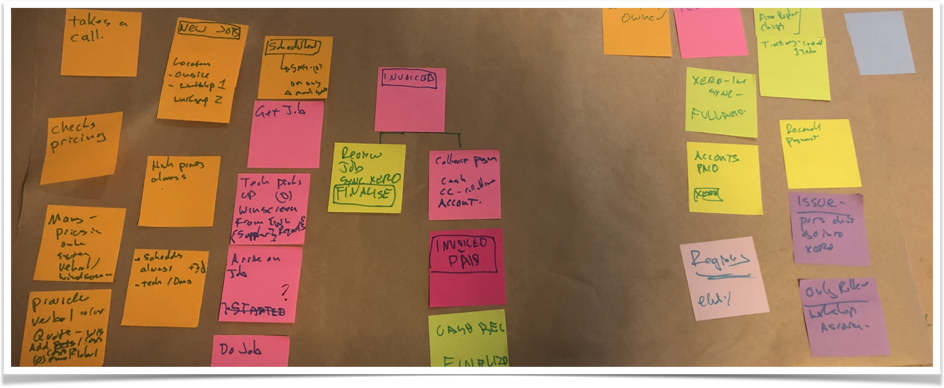 This would be a game change for most businesses still running with paper or inflexible software solutions.
The Root Cause of this problem is Poor Communication and Lack of Organisation, due to relying on Paper and  Memory, which is worse.
We hav built a super duper flexible, easy to use solution for Concrete Pumping. We are so specialised for concrete pumping we can do the following with our software, it is I think pretty darn amazing.
How do we do this, with these features.
Automatically do the SMS & Email for you to a Customer and an Operator and 3 Lindsman in 3 seconds, no typing.
We have a Digital docket which knows what a Yard Start and Onsite Start means
We know what an Operator and Linesman do
We can capture, Requested Pump (for pricing) and Actual Pump used for Allocation
We can capture pricing like you do it. for each Pump size and Type – Hourly Pump Rate, Cubic Pump, Travel Rate, Overtime, additional Line Hands
We let you Quote at a Customer Level, at a Project level, or default pricing.
We are so "smart arse" with our Smart Dockets, that we can take the requested Pump Size, the Quoted Pump Size Hourly rate and build your pricing for you:)
We can auto create 90% of your guys timesheets from the yard start and onsite start times 🙂
We Can with a click create and send an Invoice to your account or site customer.
But software isn't the whole solution of course, we are guns at workflow mapping, very quickly 45 minutes on the phone and included in our software solution is the following, it is a bit hard to believe, but we have done it again and again.
What we do
You build your Workflow Map
We document it for you in a Workflow Guide
We systemise it for you in Concrete Pumping Software Scheduleflow
We train you
We don't go anywhere until you are 100% up and going
We guarantee our solution, 90 days full refund if you aren't completely happy.
get off the tools, move away from the paper nightmare, and grow without all the poor communication problems, get your team on the same page. Reduce the stress focus on growing your business, focus on your family, focus on your team, get your life back.
Download our FREE 3 STEP SYSTEMISING YOUR CONCRETE PUMPING BUSINESS.  Jam packed with our industrial secret source for you, on how to do the process mapping yourself.
and if you feel like it book a 5 min call with Paul to see if we are a good fit for you.
Line up a Free 5 minute phone call to see if Scheduleflow.com is right for you :).  Book your call in now.
Paul & Natasha Tyrrell
Owners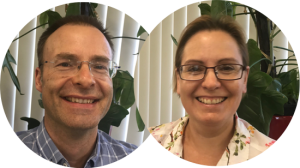 Scheduleflow.com
Greensborough, Melbourne,
Victoria, Australia