About us
This is the story of FieldInsight
We help Concrete Pumping businesses streamline their systems
We bring software and people together to help Concrete Pumping businesses automate their systems.
Concrete Pump Dispatch, keeping customers happy, keeping operators and line hands at the right place and time, and invoice is hard work, our software is designed to give you a hand and make your life easier.
We bring people & software together to help you:
Grow your business
Deliver a 5 star Customer Experience
Streamline & Automate :)
Save 30minutes on every job you do in saved admin time. ptyrrell@scheduleflow.com to organise a time for a 15 minute demo, or just use the book demo link above. I would love to hear what you want to accomplish and any hurdles you are facing.
Helping other businesses streamline their systems is what brings me happiness :).
Our mission
FieldInsight by 2020 will have helped Concrete Pumpings businesses save 1,000,000 hours of lost productivity.
To do this we make it easy and fast for technicians to capture the information needed to ensure they are working safely, capturing costs and can quote and invoice quickly.
Our values
Easy
Fast to use
Be Human
For Humans
Husband and Wife Family Business
Founded by Paul and Natasha Tyrrell in 2009, we used to work for the big banks, and wanted to get out of the corporate workplace. And spend more time working with real people, and helping them build their business. We wanted more work life balance and to run our own show. :). Wife and Husband team has it's challenges but we love it. We are based in Melbourne Australia.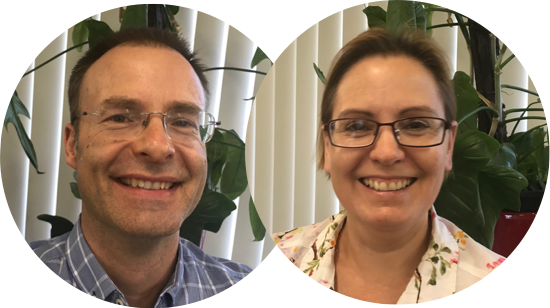 Where the Scheduleflow Story starts
Paul's Story
I had it in my head to start my own business, I was struggling with working for the man and wanted to try it all myself. I was good with technology, I felt the mobile wave was about to take off, so much power in such a little device, that surely there must be someone with a big enough problem I can help solve.
One day, I saw two Concrete Pumping installers in a station wagon out the front of my house, looking at a 'paper' map (OMG) Melways they are called here in Melbourne Australia. These guys spent 10 minutes just looking at the map and each other and up/down the street.
One guy finally got out of the car walked up my drive way and asked if I knew where 42 A Orchard Crescent was. I didn't, but said let me check it on Google Maps, I whipped out my Phone and found it in a couple of seconds, the two guys said thanks and off they went. This was 10 years ago and not so common for physical maps to be used nowadays.
The next day I was driving to work :disappointed: and happened across an AV (audio visual) van parked outside a set of flats, I thought "!@#$ it" I'll get this guys number and call him later - so I pulled up behind his parked van, was writing down his number then saw him walking back to his van. I thought okay better see what he thinks of my idea.
So I met Jim and asked him what he thought of my idea of providing a mapping solution and a place to capture job notes. He said, he just turned up to the wrong flat, it wasn't even an address that existed, and he had to go call the customer and find out the correct one. So I said what if we could do Address validation?
Yup he was hooked, and I worked with Jim to build out features which he said would help him.
Through the process of building our job management software solution when also talked to many Concrete Pumping businesses, and have developed a customised solution for concrete pumping. I believe it is unique and pretty special for managing your pumps, your operators and line hands or hoseys as we call them in Melbourne :).
We felt we could create enough value for these businesses that they would thrive and so would we.
Over the next few years as the Product developed further we came to meet and solve headaches for many Concrete Pump business owners who were all looking for a similar solution to streamline their workflow with a paperless solution.
Our primary focus is our customers
Keeping track of all of that is a real headache.
Helping Concrete Pumping businesses small and large, start to work on their businesses not in them.
A seamless end to end solution
Our Mission is to deliver easy to use and quick full Concrete Pumping software solution and support businesses by
Tracking Digital Dockets
Ensure quoting is done right
Getting your Invoices out quickly and getting paid for your work faster (increasing cashflow)
Track your customer assets for anything from bigger mechanical services projects to ad-hoc emergency breakdown and annual servicing requests
Project management
Retention reporting through the project lifecycle
We are a one stop shop for all small and medium sized Concrete Pumping companies looking for a fit for purpose software and mobile solution for their teams. We want our customer's to love our software and our service, as much as we love providing a great solution that makes them profitable.
To find out how we can help you solve your business workflow problems, sign up to our newsletter
Update: January 2018
We have changed our brand and products across to FieldInsight (previously Scheduleflow).
We are the same product and team under the covers !